WHAT IS INVESTMENT FRAUD?
10% OF INVESTORS WILL BE VICTIMIZED BY INVESTMENT FRAUD AT SOME POINT IN THEIR LIVES.
Investment fraud refers to deceptive and misleading practices by scammers to persuade investors into making risky, fake, or even illegal investment decisions. The scammer might use manipulation, false information, or fictitious opportunities to draw in the investor. Investment fraud may involve traditional stocks and bonds or alternative assets such as real estate.
Whether you're a first-time investor or have been investing for many years, anyone can fall victim to fraud. That's why it's so important to stay vigilant and do your due diligence before making any investment decisions.
RITA is committed to educating investors to fully understand self-directed retirement plans and protect them against fraud. By partnering with us and our members, investors can feel informed, confident, and prepared for their future.
Investor Alert: Self-Directed IRAs & The Risk of Fraud
While all investments have risk, self-directed IRAs have some risks that differ from those involved with IRAs offered by registered broker-dealers and investment advisers. These risks include a lack of legal and regulatory protection and a heightened risk of fraud, particularly when investing in alternative assets.
Please visit the link below to view an investor alert from the Financial Industry Regulatory Authority (FINRA) on the risks of investing with SDIRAs.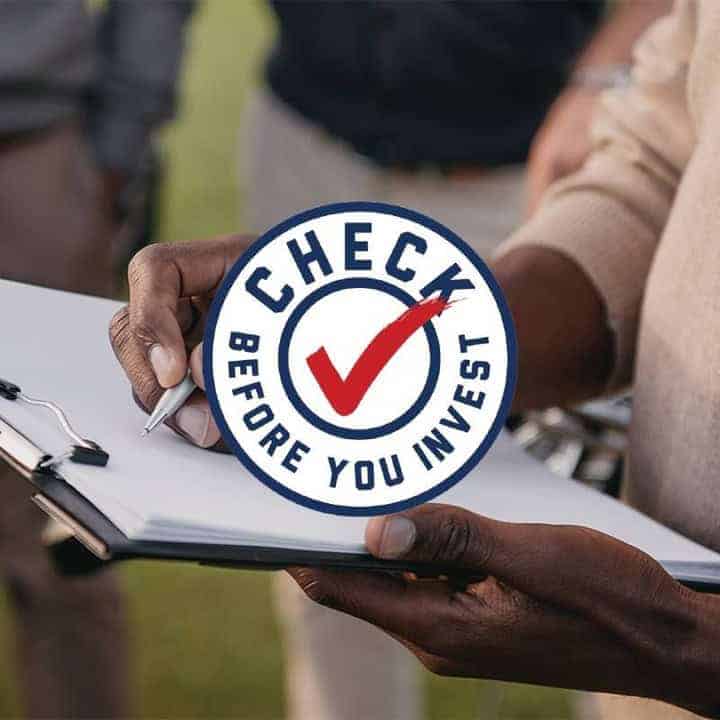 RITA'S "CHECK BEFORE YOU INVEST" CHECKLIST
Check Before You Invest is an investor education awareness campaign created by the Retirement Industry Trust Association, the trade association for self-directed retirement plan providers. The purpose of this initiative is to promote investor awareness through educational materials and resources provided by state, federal, and private agencies.
Instantly become a more informed and savvy investor with our "Check Before You Invest" checklist. We recommend that you utilize our checklist and additional resources provided while you contemplate any self-directed investment in your retirement plan.
Investment fraud comes in many forms. The more familiar you are with the different types of fraud, the more easily you can recognize potential scams and protect yourself and your loved ones.
The following are the most common types of investment fraud, according to the SEC:
Avoiding Coronavirus & COVID-19 Financial Scams
There have been several recent reports of fraudulent schemes relating to COVID-19, including scams surrounding stimulus checks and other economic payments. The FDIC and IRS have issued warnings to consumers of scams involving imposters pretending to be agency representatives.
Please visit the link below to view an infographic explaining common coronavirus and COVID-19 scams along with practical advice on how to avoid them. 
RITA INVESTMENT QUESTIONS
The Retirement Industry Trust Association and its member firms encourage each investor to review the following questions when considering an investment. Because it is not the responsibility of passive custodians to provide investment analysis or recommendations or to perform due diligence concerning your investment decisions, the questions have been designed to help you in your efforts to evaluate the soundness, prudence and merit of your investments.
Please note that this is not a comprehensive list of questions but simply a starting point. The answers to these questions are not a substitute for your own due diligence. We also strongly encourage investors to make use of legal, tax and financial advisors to support these efforts.
RECOURSE FOR
FRAUD VICTIMS
What Do I Do If I've Been the Victim of a Scam?
If you have lost money in a fraudulent investment or scheme involving a self-directed IRA or a third-party custodian, or have information about one of these scams, you should:
You can find links and addresses for your state regulator by visiting the North American Securities Administrators Association's website.
LOOKING FOR A TRUSTED CUSTODIAN OR PROVIDER
TO HELP YOU INVEST SAFELY?